630-882-9413
Spirit Cheerleading is a non-profit organization in the Southwest suburbs of Illinois and focuses on recreational cheer at it's finest! We enroll youths Kindergarten through 8th grade and teach them the fundamentals of cheerleading and dance in a fun and energetic atmosphere. We host 2 competitions per school year that are held at the end of each session. Trophies and ribbons will be given to all who participate! We strive to teach the childre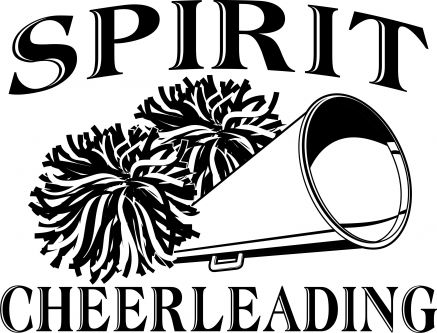 n good sportsmanship, teamwork and dedication in a positive learning environment. We have 9 locations to choose from so you are sure to find a location near you!! Click on Recreational Cheer for more info!
---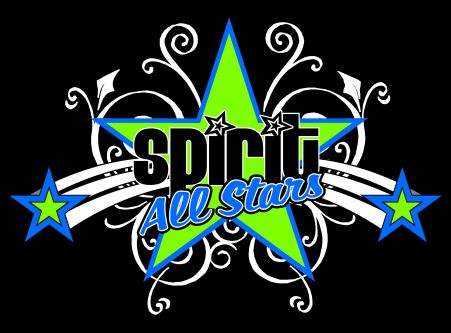 Spirit All Stars takes recreational cheer and poms to the next level! SAS is a year round program that starts at the end of May and compete Oct. thur April ending their season mid-May with an all out performance. These teams compete locally with their professionally choreographed routines against teams from all over the Mid-west. Only one out of state competition per year which is in Wisconsin Dells! This is for the die-hard cheerleader that wants more stunting, more tumbling and more competitions then recreational cheer has to offer. For poms it's the girl who loves to dance but maybe doesn't like the stunting or tumbling but likes everything else with added leaps and turns. Click on All Star Cheer for more info! Try-outs in May!
---
Our state-of-the-art cheer facility is the place to take tumbling classes, host birthday parties, attend speciality clinics or work independently at our open gyms! Open gyms are for anyone ages 5 and up, $5 for SAS, $7 for Rec members, $10 for non-members
---
All Star Team Try-outs - Cheer Levels 1-5 & Poms
Cheer - Ages 5-8 Monday, May 19th 5-6:30pm
Cheer - Ages 9-11 Monday, May 19th 6:30-8pm
Cheer - Ages 12-18 Monday, May 19th 8-9pm


Poms - Ages 8-14 Tuesday, May 20th 7-9pm


Call backs if needed or make up try-outs will be Thursday, May 22nd 5-7pm
All results will be posted at the gym and on our website by Friday, May 23rd by 5pm
You must bring a copy of your birth certificate to try-outs along with try-out packet and $15 try-out fee.
Call Kristy @ 815-955-2064 or email Kristy@SpiritCheerleading.org for more info!
New All Star Prep Teams!!! These teams will practice only 2 hours per week and will attend 2 all star competitions and 2 rec cheer competitions. These teams are for those athlete's that participate in other sports and cannot dedicate as much time to cheer. The fees are much more cost effective then full season all star but still allows for the all star atmosphere and all star competitions. A perfect middle between rec cheer and full season all star cheer. If you are interested in our Prep Teams your child should attend try-outs in May or call for an personal evaluation. It's preferred that cheerleaders start in May but you may join up until Choreography which will be held in September.
Cheer Clinic - April 27th from 10am-2pm! Register here! Cost $60 - Clinic taught by our All Star Coaches and will prepare you for try-outs in May! Main focus will be on the following:
Arm Motions

Jumps & Flexibility

Tumbling

Stunts

Strength & Conditioning
Click this link for flyer with more info! - Click here to REGISTER
NOW REGISTERING FOR SUMMER TUMBLING! - Check out our Summer Flex Pass only $200
Team Passion wins it all AGAIN! Level 1 Grand Champions! Xtreme Carnnival Classics in Jan. 2014
Teams Pride and Passion pictured below

Every Spirit All Star Team brought home a 1st Place at the Elite International Championships in April in Chicago! Unbelievable weekend! 6 Teams attended this event! Team Pride beat out 32 level 1 teams! Way to go All Stars!
*NEW* Mommy & Me Tumbling Classes! Class times 9:30-10am. Class fee $60 for 8 weeks. - Register under tumbling
Register HERE for Rec Cheer & Poms! 9 Locations/Teams to choose from! Or Click Rec Cheer & Poms link for more info! Rec cheer begins in September!
Upcoming events:
FREE Easter Egg Hunt - Good Friday, April 18th at 10:45am at the Spirit Facility in Yorkville! Hunt for over 2,000 eggs! Please bring your own baskets. Immediately following join us for an Open Gym Fundraiser from 11-2pm, ages 5-up welcome as a drop off or under 5 with parent- $10 per person. Concessions and face painting available for small fee. Click here for flyer with more info.
Open gyms on most Sundays from 3-5pm! Come on out and work on your skills!
Open gym cost is $5 all stars/$7 members/$10 non-members. Check here for current dates:

Upcoming Open Gyms: April 13th, 20th & 27th & May 4th & 18th (no open gym May 11th or May 25th)
Spirit announces move next door to new BIGGER facility! Our new facility will be over twice the size of former facility boosting a full 7,000sf! This new space will include:
42'x54' competition size spring floor

12'x42' spring tumble strip into 12' dismount mats

30' tumbltrak into 12' dismount mat

15'x9' trampoline

2 18' climbing ropes

2 bathrooms (1 in lobby and 1 in gym)

Air conditioned lobby (with flat screen tv with live feed of gym), Directors office & break room

Drinking fountain

Upstairs with parent viewing deck, and multi-purpose room with mirrors for dance classes, birthday parties, private lessons and more!